OUR HISTORY
As lovers of good wine, we found in Douro Superior, among its legends and traditions, the perfect conditions to produce great wines, capable of awakening special pleasures and emotions in all who taste them.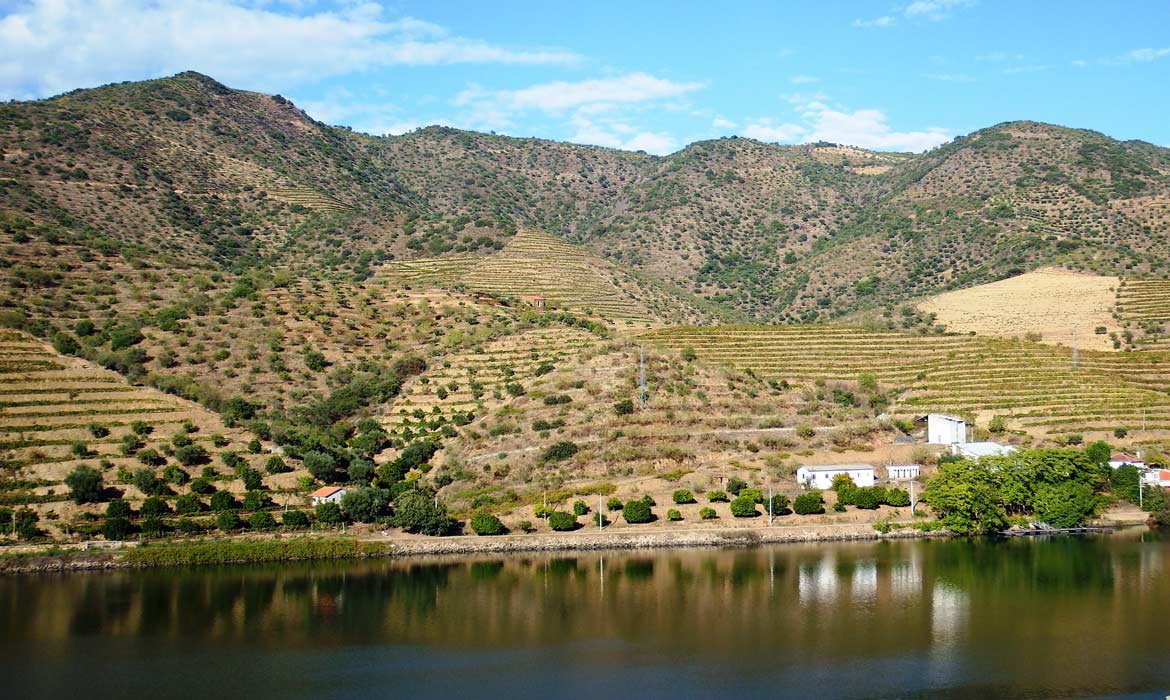 THE TALE THAT INSPIRED US
Legend has it that, in the early days of Lusitania, a young maiden was head over heels in love with a high official of the Roman Empire. Opposed to the romance, her family skirted her away, beyond the Douro River. There, on the right bank of the Douro Superior, she wandered among the vineyards, day and night, immersed in the tears she shed for her lover.

The maiden's tears, filled with desire and passion, permeated the shale soil of the vineyards, creating a unique terroir for the production of wines that bring about harmony among people and awaken love.

From there comes ÁVIDOS, our premium wine; ANÓNIMO, our finest expression of the traditional red wine of the Douro; APAXIONADO, red, white and rosé, soft, enchanting, and enveloping; and AMÁVIO, which in ancient Portuguese means "elixir of love and seduction." They are balanced wines, easy to drink, capable of awakening strong emotion.